Sammeln Sie 5 Prämienmeilen pro Euro Umsatz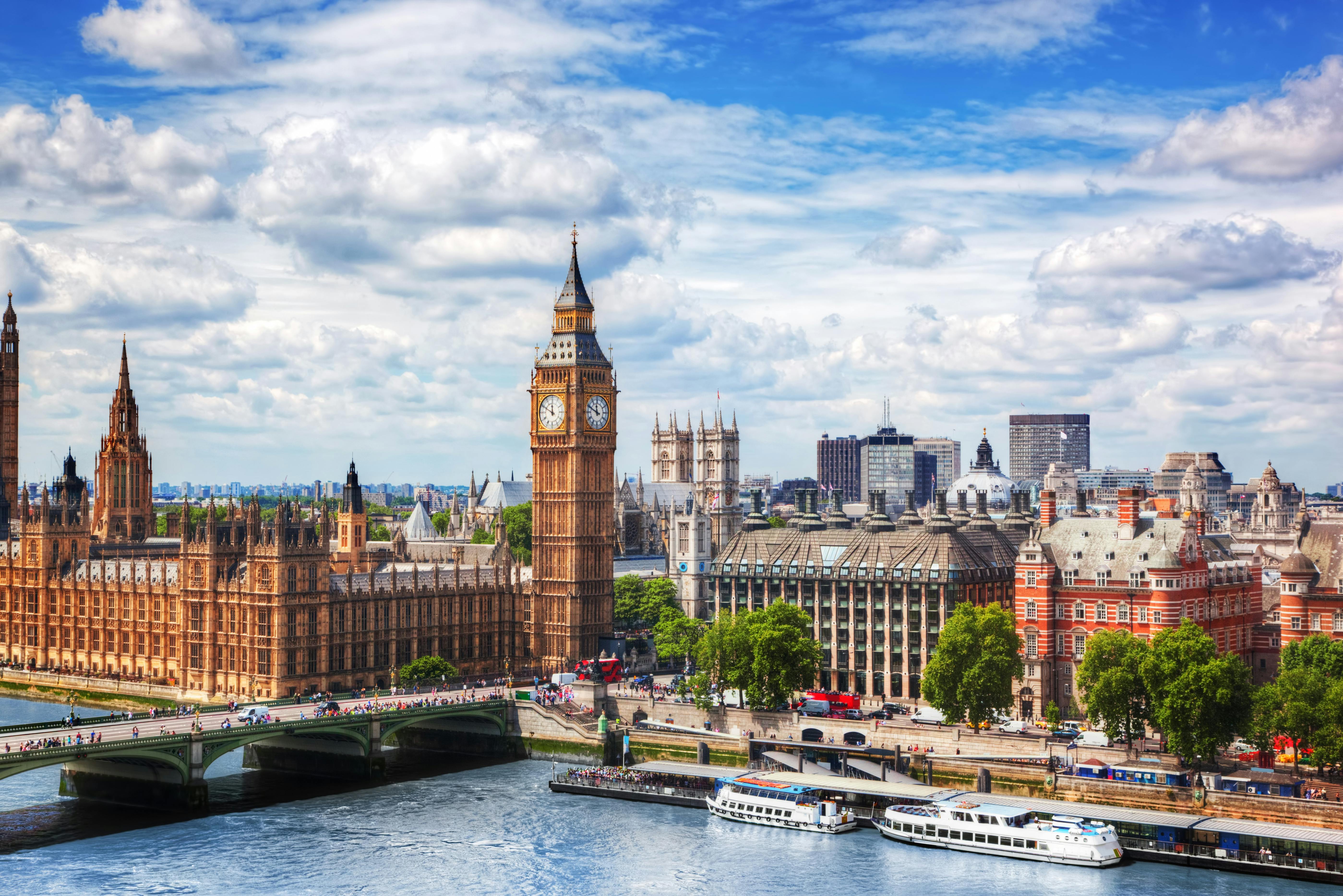 Kartenansicht
Großbritannien
Diese Metropole schläft nie. Berühmt für seine Vielfalt, ist London ein Schmelztiegel der Kulturen und eine Brutstätte für progressive Kunst, Mode und Musik. Aber es ist auch für seine Geschichte bekannt, die fast zwei Jahrtausende zurückreicht. Hier gehen Innovation und Altes Hand in Hand, hier können Sie sowohl den historischen Tower of London als auch den modernen Shard oder das berühmte British Museum und das London Eye bewundern. Die Auswahl ist riesig und deshalb möchten wir unsere Favoriten mit Ihnen teilen. Entdecken Sie das Beste der Stadt, vom wunderschönen Buckingham Palast über eine Reihe von weltberühmten Museen bis hin zum Riesenrad mit einzigartiger Aussicht.Top 6 Sehenswürdigkeiten und Aktivitäten in London1.
Tower of London
Der Tower of London aus dem Jahr 1066 gibt Ihnen einen Blick in die grausame Vergangenheit der Stadt. Als ehemaliger königlicher Sitz diente er auch als Waffenkammer, Schatzkammer, Münzstätte, Zoo und vor allem als Gefängnis. Erfahren Sie mehr über seine Geschichte und bewundern Sie die glitzernden Kronjuwelen.2.
Buckingham Palace
Eine Reise nach London ist nicht vollständig, ohne den Buckingham-Palast gesehen zu haben, das Symbol der britischen Monarchie und seit 1837 die offizielle königliche Residenz. Von außen ist er schon beeindruckend, aber Sie sollten unbedingt den Großen Saal und glitzernden Kronleuchter aus nächster Nähe bestaunen.3.
London Eye
Das riesige London Eye bringt Sie auf eine schwindelerregende Höhe von 135 Metern. An einem klaren Tag kann man bis zu 40 km weit blicken und die berühmten Wahrzeichen der Stadt sehen. Es ist eine langsame und ruhige 30-minütige Fahrt, bei der man leicht vergisst, wie hoch oben man ist.4.
British Museum
Das 1759 eröffnete British Museum ist eines der ältesten und größten Museen der Welt mit einer beeindruckenden Sammlung von Kunst und Artefakten aus zwei Millionen Jahren Menschheitsgeschichte. Bewundern Sie den Rosetta-Stein, die umstrittenen Elgin-Murmeln und ägyptische Mumien.5.
Westminster Abbey
Wenn diese Mauern sprechen könnten... Seit 960 n. Chr. hat Westminster Abbey (fast) alle Krönungen von Monarchen seit Wilhelm I. sowie 16 königliche Hochzeiten abgehalten und ist die Ruhestätte von 3300 prominenten Persönlichkeiten der britischen Geschichte. Sie ist auch berühmt für ihre frühe englische Gotik.6. National GalleryIn dieser Sammlung mit mehr als 2300 Werken europäischer Meister können Sie problemlos einen ganzen Tag verbringen. Sie finden hier Werke vom 13. bis zum 20. Jahrhundert und von Künstlern wie Da Vinci, Van Gogh, Picasso und Turner. Temporäre Ausstellungen sind zwar nicht kostenlos, aber auch einen Besuch wert.